---
"NORAD-Atomic-Data (NORAD: Nahar-OSU-Radiative-Atomic-Data)"


---
---
Introduction:
Brief Description:
The on-line NORAD-Atomic-Data based at the Ohio State University contains large amount calculated atomic data relevant to various radiative and collisional atomic processes, such as, excitation of energies, photoionization, electron-ion recombination, radiative transitions, lifetimes, etc relevant to astrophysical and laboratory plasmas. They are obtained mainly from large scale R-matrix calculations and some from atomic structure program SUPERSTRUCTURE carried out at the Ohio Supercomputer Center (OSC) by Nahar et al

"`Database NORAD-Atomic-Data for atomic processes in plasma", Sultana N. Nahar, Atoms 8, issue 4, 68 (2020)
The paper provides information, methodology, description of NORAD-Atomic-Data
Atomic Data files contain:

- i) Energies,
- ii) Oscillator Strengths, transition probabilities for allowed and forbidden transitions,
- iii) Photoionization cross sections,
- iv) Electron-Ion Recombination cross sections and rate coefficients,
- v) Lifetimes,
- vi) Collision Strengths (OMG) (limited data),
- vii) Experimental energies and lines, photoionization cross sections (in progress)

- A significant part of the atomic data were obtained under the two international collaborations,

the Iron Project (IP).
- These atomic processes are considered for large number of energy levels, typically going up to n=10 that are needed for complete astrophysical models, diagnostics of astrophysical and laboratory plasma. Hence each ion has significant amount of data.
Current data at NORAD-Atomic-Data:

The database includes atomic data for: 154 [98 in Table 1 with Z=1-28 + 56 in Table 2 with Z > 28] atoms & ions
- New data are added with publications. SNN would appreciate acknowledgement of usage of NORAD-Atomic-Data web-page in your publications
- NORAD-Atomic-Data are either new/updated over those from the original the Opacity Project (OP) and Iron Project (IP) at
TIPbase
- You may be interested in the monochromatice opacity data and codes from the OP and IP at OPserver at Ohio Supercomputer Center site:
OPserver
- All files are in standard ascii character format for easy downloading and direct application to models. Spectroscopic information for all levels and transitions are provided. The spectroscopic identifications are given mainly in the energy tables. They can be connected to the numerical identification codes given in cross section and rate coefficient files.
This page set-up was initiated by Dr. Carlos Allende Prieto at the Steller Astrophysics II conference, Peurto Vallarta, Mexico, April 2007
Publications and Presentations, Comments: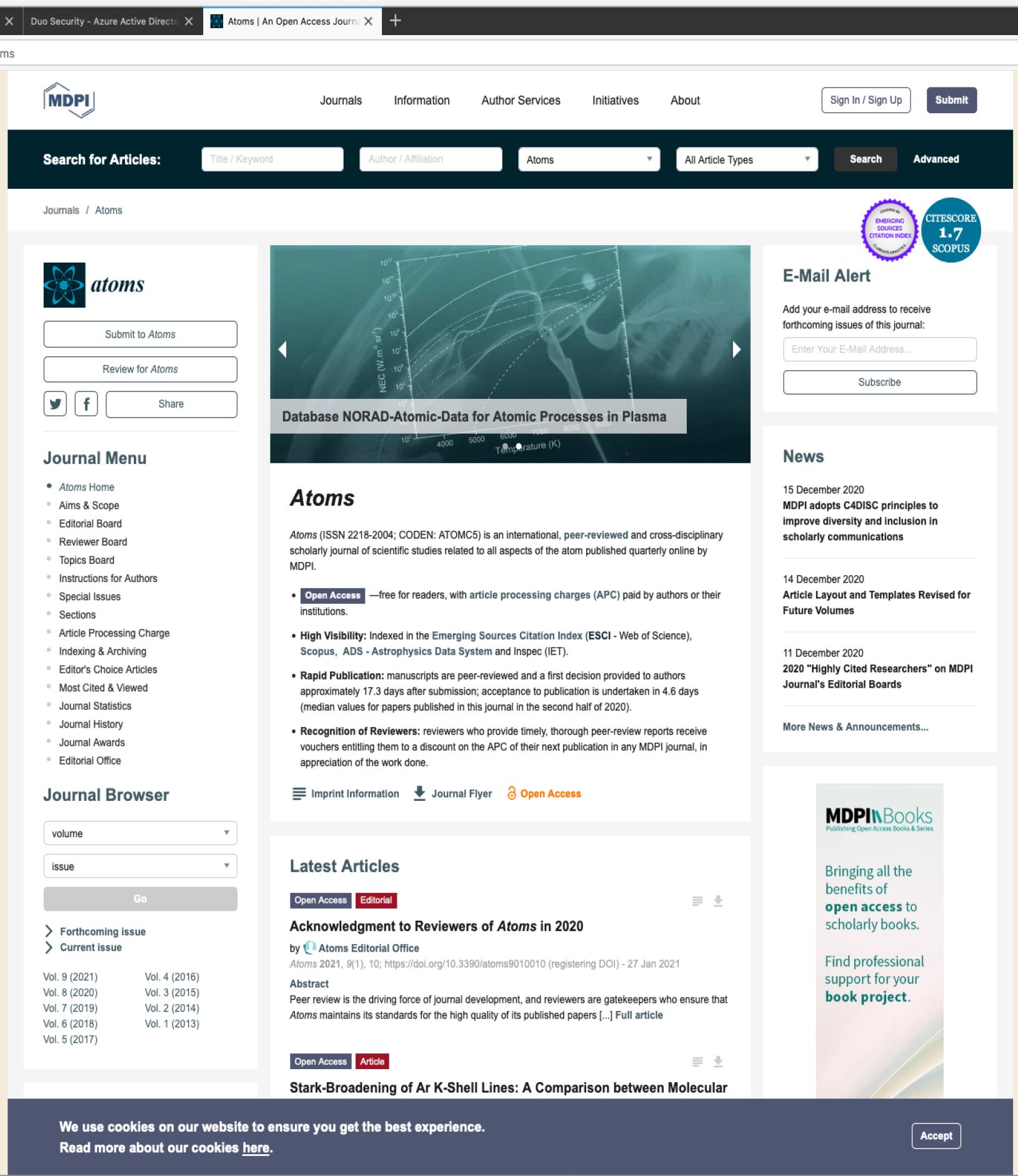 Article on NORAD-Atomic-Data was highlighted in the front page of ATOMS:
NEWS:
NORAD-Atomic-Data can be accessed from database pages, such as,
CfA-Harvard University
View of papers that refers to NORAD-Atomic-Data

Article vew/download: Ne IV transitions, Elsevier report, September 2014
---
Accuracy Guidelines for the data
Benchmarking of photoionizattion: